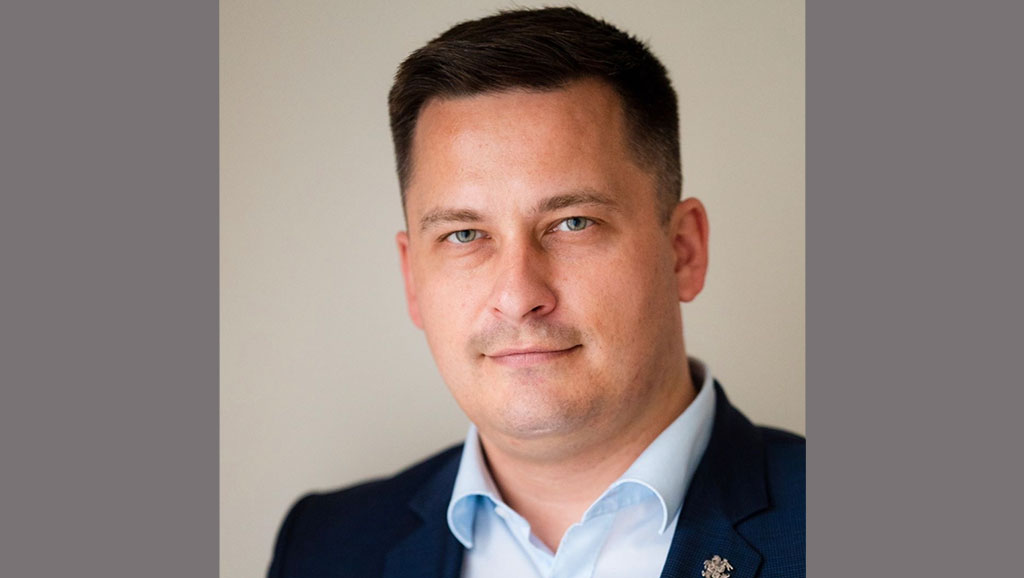 30 Jun

Lithuania is set to be one of the first to deploy 5G networks
Vidas Danielius, Chairman of the Board, Telecentras, explains how the public broadcaster is ensuring the country's telecommunications infrastructure remains one of the best in the world
It has almost been a century since the first broadcast of the Lithuanian Radio and Television Centre, known locally as Telecentras. Could you please provide an introduction into the company and the position it plays within the Lithuanian telecommunications sector?
The Lithuanian Radio and Television Centre—Telecentras—is a state-owned joint-stock company that has been operating since 1926. It's core activity is terrestrial broadcasting of television and radio programs through the nationwide transmission infrastructure. Telecentras operates Vilnius TV Tower, which is the eighth-tallest TV tower in Europe at 326 meters high, the tallest building in Lithuania and one of the most visited sites in Vilnius. The company also provides retail and business customers with wireless internet and data transmission services under the Mezon brand. In 2016, Telecentras launched IPTV over LTE services. At the moment, Telecentras is going through a phase of strategic changes in order to sell the Mezon business and concentrate more on the state's ITT projects.
Could you walk us through the strategic significance and reason for the recent purchase of Telecentras' internet, data transmission and IPTV business by Bite Lietuva?
The development of Mezon's business since 2001, when it was known as Erdvės, has been a great success as we have offered internet and data services to users who are not reached by traditional private-company networks and who experience, say, the digital divide.
However, the market situation is changing—Mezon today operates in a fully competitive market, which is fundamentally different to when it was first developed. Lithuania's economic policy is also based on the provision that state-owned enterprises should not operate where sufficient availability of services and competition are ensured, and these services are not of strategic importance to the state.
Based on this provision, a decision was made to focus the company on the development of infrastructure projects of state importance. In order to implement these projects in a transparent and efficient manner, we decided to no longer provide services in the relevant retail market and to sell the Mezon business. We made the decision to start searching for a potential buyer back in 2019.
As the coronavirus pandemic begins to ease, what does the future hold for the TV and telecommunications industry in Lithuania? Will we see a gradual return to "business as usual" or can we expect a fundamental shift to take place in the months and indeed years to come?
This is a broad topic and perhaps worth a separate article. As a representative of Telecentras, I tend to watch more in the field of Lithuanian television and radio. It is quite clear that the use of all media, including radio and television, increased significantly during lockdown. On the other hand, advertising revenue fell sharply. In response to the situation, Telecentras offered its media partners a postponement of settlements. We are also seeing a slight decline in the interest of TV and radio stations in new broadcasting products, which is normal in the current situation. We believe that this is a short-term deterioration and that everything will get back on track in the long run.
As the practice in Lithuania and other countries shows, the "old" free-to-air terrestrial television is returning to fashion due to its wide availability and low price for broadcasters, and it seems that COVID-19 has even accelerated this process. For example, a significant proportion of Premier League football matches broadcast in the U.K. this year have been relocated to terrestrial television channels. Kanal2, Estonia's largest commercial broadcaster, has received a temporary license and returned to airtime, which it had left in 2017. The Czech public broadcaster Česka Televize has launched a new channel targeting the most vulnerable group in the coronavirus pandemic: the elderly. I see no reason for these and other broadcasters to abandon their free-to-air audiences after the lockdowns are over.
In Lithuania we see a similar process: about 40 percent of the country's households watch terrestrial television and that proportion has not changed for many years. On the contrary, we are currently broadcasting nine more TV programs through our terrestrial networks than we did two years ago. So terrestrial TV in the TV industry is like the gold that maintains and increases its value over time and to which investors keep coming back to as soon as the markets hit a crisis. I believe it will provide this added value to society for a long time to come.
What can you tell us about the future trends shaping the telecommunications sector
We are witnessing a rapidly growing wave of new technological changes based on the exponential growth of wireless internet speeds, the processing power of computers and the associated artificial intelligence and Internet of Things. Over the next few years, these will take us to a completely different technological and economic reality than the one we currently live in.
In this context, it is important to emphasize that Lithuania traditionally has a relatively early uptake of telecommunications technology. Our country is among the leaders in the area of high-speed telecommunication networks. 10 years ago, Lithuania stood out with a big leap in the field of fiber optic networks and it was also one of the first in the world to implement fourth-generation mobile internet in 2011, as well as to launch the previously mentioned IPTV over LTE in 2016. A few years ago, we had the highest public wifi speeds in the world—so technology is synonymous with the Lithuanian name. Last week, the Lithuanian government approved a plan for the deployment of 5G in the country, according to which investment in fifth-generation networks will begin as early as next year. I believe that this time too we will be among the first to deploy 5G networks and employ them for the needs of society.